Celebrating The Women on Hospital's New Remix Album: H25PITAL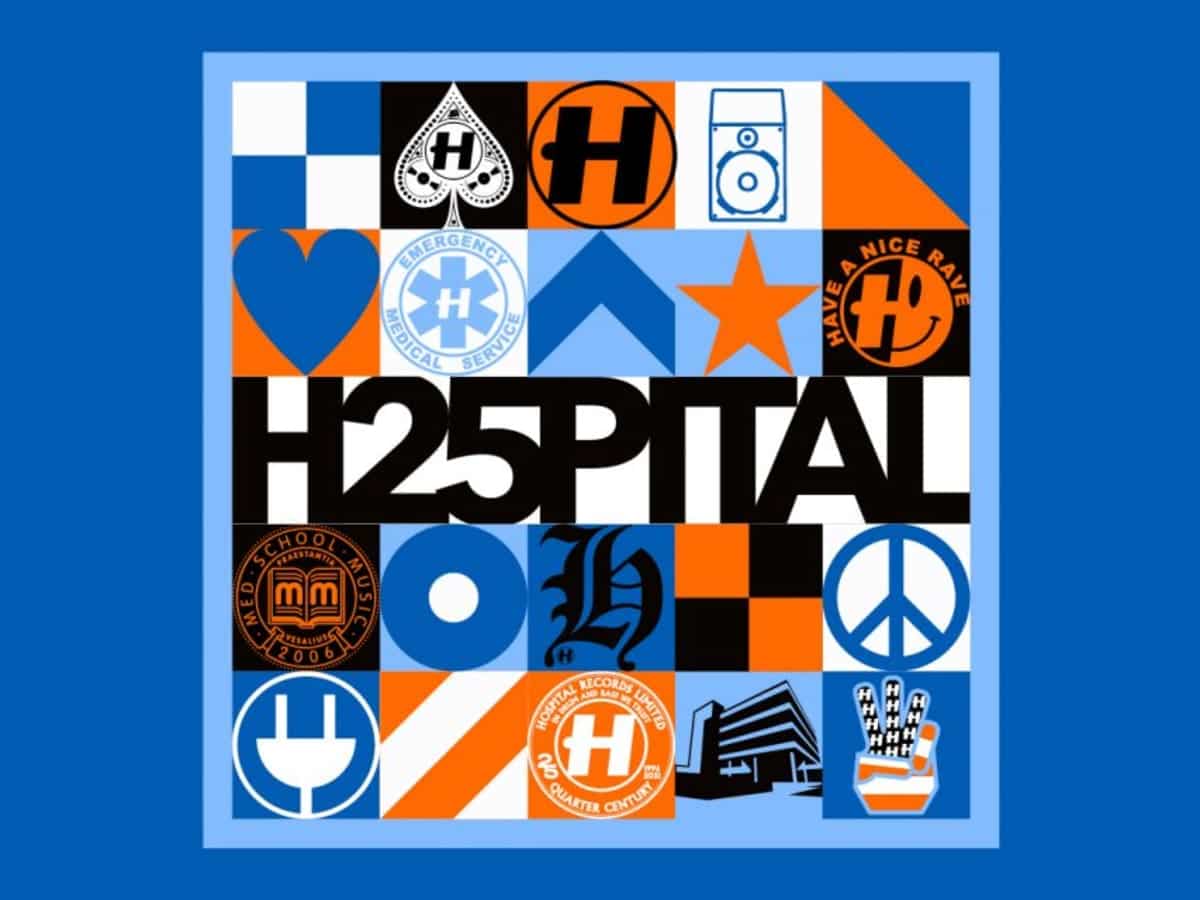 To mark a quarter of a century in the game, Hospital Records bring us 25 new remixes of NHS classics from friends, new recruits and label stalwarts. To celebrate, we're taking a look at what's on offer from Hospital's femxle cohort.
The first gal to step up to the plate is Flava D. Having long since proven she's the queen of UK Bass, Flava D's crossover into DnB was met with much interest. But tracks like Mesmerise and Horizon quickly demonstrated the breadth and range of her production skills. And to take on the stone-cold classic that is Netsky's 'Memory Lane' just goes to show that she's not afraid of scrutiny.
No risk, no reward as they say. And the payoff here is huge. The track opens with the familiar rising refrain but where the original builds to a rapturous crescendo, Flava's D's delves down into a murky drop. It's a slower, steppier number. One that has the type of swirling sub bass that's sure to give your organs a workout when played at the appropriate volume. We can definitely see this tough shakeup hitting the spot in the dance.
If Flava D was being ballsy taking on Netksy, Harriet Jaxxon is outright fearless going for one of her other half's efforts. We can just imagine the banter that ensued during the production process on this one. Voltage's 'Save Me From Myself' isn't exactly the chirpiest of tunes but in compared to this version, it's a ray of sunshine.
The intro stomps along with sinister atmospherics before the vocals break through like a knife to the heart. In Jaxxon's hands these already emotive lyrics become something altogether more haunting and pained. Throw in some forbidding synths and a bass that womps and wobbles you into submission and you really feel like you've been put through your paces by the end. Even the ghost of the horn sample provides very little light in the dark. We've got a masterclass in intensity right here.
Next up, we have Kyrist's take on Fred V's 'Away.' Vonne's standout croonings remain intact but sit above metallic sonics and crunchy drums. Any floatiness of the original is replaced by brooding synths with a distorted edge. Something that adds to the grittiness on offer.
Kyrist's 'Away' sounds like it was born out of black smoke and industrial fumes. The feint echoes of feedback only add to its gnarly edge and at this point make you feel like you've fallen down a dark rabbit hole. Albeit one you're perfectly happy to stay in if the tunes are this good.
Next enter Stay-C's re-flex of Nu:Logic's 'New Technique'. It kicks off with flourishes of the 90's hardcore-esque keys that switch up the tempo halfway through the original. By transporting these to the start, Stay-C's version has more speed and energy right out the gates.
The splashy breaks and super crisp drums make sure the tune's jungle roots remain firmly intact. But it's all brought bang up to date with a grizzly bassline and bouncing sub that have their eyes on sweaty clubs rather than warehouse raves.
Then we're straight into A.Fruit's 'Beautiful' which is perhaps as far away from Phuturistix's original as you could get. The only clues that point to the loungecore classic are stabs of jazz-infused keys and the soulful voice of Jenna G. Although even these have been filtered with a morose air.
Elsewhere the DnB stylings and airy atmospherics are switched for reverb and pure 140 drama. It's a tune that takes no prisoners; the stomping weight of the bass is here to crush skills. Still beautiful in its own way. But bleakly so.
The job of closing this 25-track epic goes to the queen of the jungle herself, Euphonique. Her update of Syncopix's 'Happy Happy Joy Joy' retains the euphoric strings but underpins it with a relentlessly vibrating bassline that has far more bite than the original.
As you would expect, her unruly breaks are crisper and snappier. Which means the whole thing manages to pack a mean punch while remaining teasingly melodic. A great way to end this stellar set of tracks.
I'll say one thing for the Hospital womxn, they don't do things by halves. There seems to have been a general consensus to go in as hard as possible and we love to see it.
We can't end this review without mentioning some other notable womxn that feature on the release. Ellie Maddison's magnificent vocals are still the absolute driving force of Whiney's take on 'I Wonder'. Whilst Reija Lee's voice is as ravishing as ever on 'Cadence.' B-Complex's 'Beautiful Lies' is also given the remix treatment – transformed into a high-octane stomper by L-Side.
Gender aside (which is where it should stay) this is fantastic set of reworks that manage to pay tribute to Hospital's history whilst looking firmly to the future. One where the label's ladies are right there at the front leading the way.
OUT NOW!
Words: Emma Rochford