Dynamics Discussions: Becca Jane Grey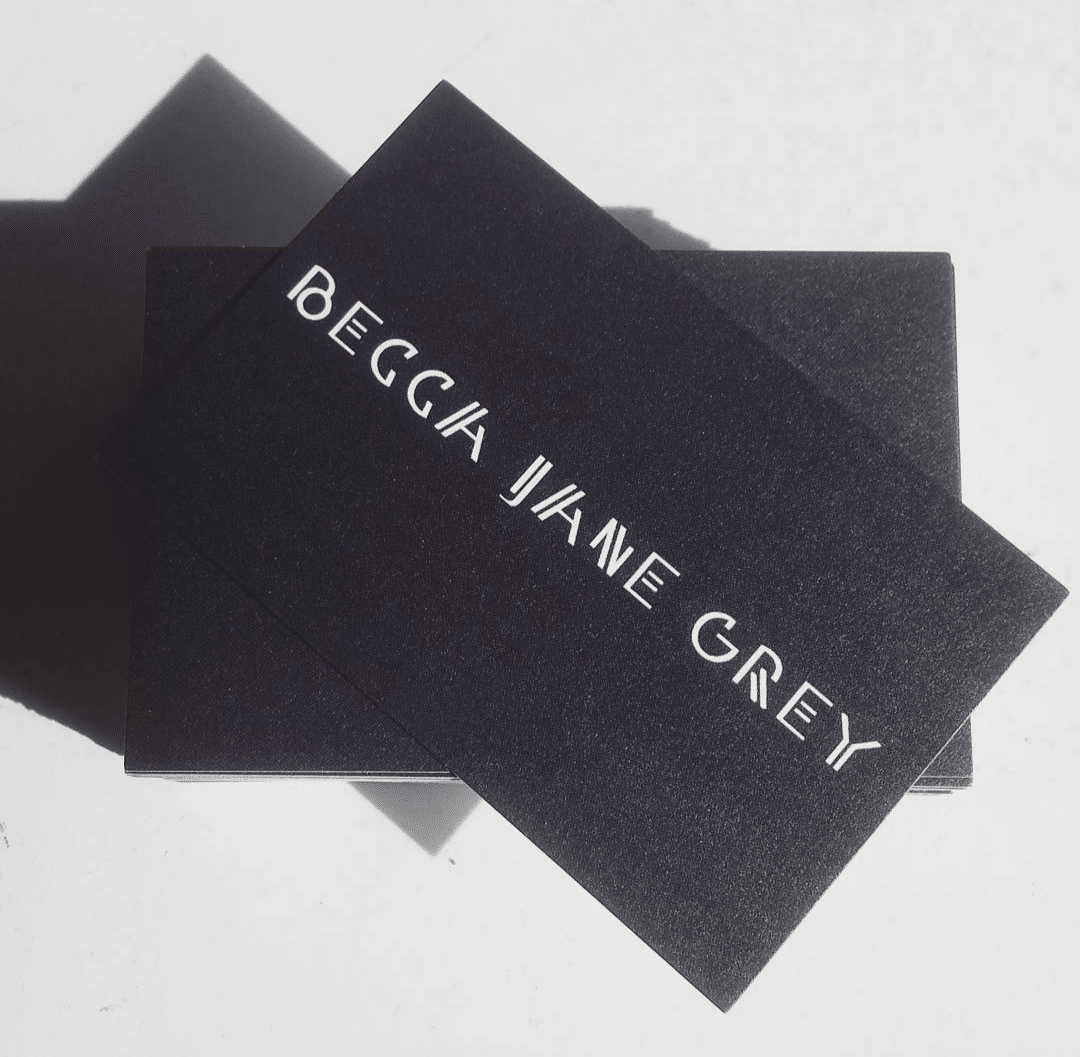 Fashionista turned musical boss babe Becca Jane Grey had a quick catch up with me the other day and I wanted us here at the Dynamics camp to be sure you got in on that too! Her enchanting vocals have graced the likes of tunes on labels such as Metalheadz, Spearhead, Drum & Bass Arena, Dispatch and more. She's been able to fully immerse herself in the industry by working for DJ Mag on top of writing and collaborating with some of the best names in Drum & Bass. We had a good chat about her forthcoming release on Galacy, what it's been like switching from one major industry to the next, living life during these strange Covid times and even a little intro to her new fur baby roommate: Luna. Read on for what's to come from this wicked vocalist and vibrant soul.
What's forthcoming for you?
My first release of the year is on Liquicity sub-label, Galacy with my long-standing partner in dnb crime, Bert H and a new collaborator to me, Eastcolors. I've loved working on the tune and always love working with Bert. I've also been working on tracks with another two of my previous collaborators. Philth, and Lakeway. Phil and I have made something we hope will speak to people on a deeper level. He and I both suffer with our own mental health issues and this song touches on talking to those you trust, because you're most likely not alone in the way you feel.
My collab with Lakeway comes out of something I originally wrote for Om Unit. It didn't work out with Jim but I held onto the vocal as I knew it could go to a good home one day. I rewrote only a few small parts to fit the track Liam had sent over and we're both really pleased with how it's turned out. It'll be out soon on Diffrent as part of Lakeway's next single!
Since switching careers, what has been a highlight for you? A low one?
I am grateful every day that I made the switch from working in the fashion industry to the music industry. As much as I loved my job in fashion, it really wore me down mentally. I went back to uni to study music then got my job at DJ Mag and can honestly say I'm so happy to be doing what I do. I'd say my highlights in switching careers have included travelling the world with DJ Mag live streaming some of the biggest and best DJs; performing live; hearing my tunes played out in clubs; and dancing like an idiot with my mates.
Low point? Not being able to do any of this for the best part of a year!!
How are things going over at DJ Mag? How long have you been working there?
I've been at DJ Mag for 3.5 years and it's easily the best place I've ever worked. I consider myself very lucky that I work with a bunch of weirdos just like me and that we all get along so well! It's still been a tough time for us, like any publication. The pandemic has affected the music industry badly and therefore music journalism has also suffered.
Before the pandemic, we had set up our beautiful new office in Old Street and poured blood, sweat and tears into converting the basement to host DJ Mag HQ. We were fully in the swing of live streaming a whole host of incredible DJs with a packed audience every time - and then we had to shut everything down and work from home. We've not been able to host Top 100 DJs or our Best of British awards in a live setting either and, most importantly in my opinion, we've not all been together in the office since April. Even with our weekly zoom meetings, I miss being in the office with everyone chatting absolute shit. Still, we're lucky to be in a position to be able to work from home and we've all adapted pretty well considering. I'm just looking forward to being able to see everyone all together again in person!
How are things going considering COVID? What keeps you creative and sane?
So I actually spent the first lockdown going hard on cardio and getting in shape. By the next lockdown I'd put a fair bit of that weight back on as my excessive exercising was actually pretty unhealthy. At this point, I feel like I've got a great routine and, with the help of my trainer, now feel like I know what I'm doing.
Working out has most certainly kept me sane (whatever sanity there is to befound at the moment, haha). With fitness becoming such a huge part of my life, I feel like I've struggled balancing this with writing music. Depression has hit me especially hard in the last six months and instead of using music as an outlet, I ended up looking at it like work, a chore. I didn't feel like my creativity was going to manifest itself musically so I busied myself with working out or doing up my flat to cover for the fact that I was avoiding writing. It's only recently that I've felt the motivation to get back into the flow of writing!
This last year hasn't been easy on anyone. I don't think many of us realised how badly we would struggle. I live alone and had recently come out of a relationship during the first lockdown. A break up is when you need your friends and I'm incredibly lucky to have some really wonderful people in my life. But not being able to go and see them when I needed a hug was really difficult. I didn't realise just how much of my mental wellbeing relies on being around people. I used to go on about how much I love living alone (and I do, don't get me wrong) but being alone for long periods of time, with no real end in sight is actually extremely tough. It's been quite nice to see people share messages on their socials about their DMs being open and to get talking to each other. We need these kinds of interactions now more than ever.
I've seen you've recently got a cat? Has she helped you feel less lonely?
Yes!! I was very recently gifted the most beautiful cat, Luna (Monkey/Princess, Buttface, Stop That, and other nicknames) and she has really helped me feel less lonely. She was given to me by friends who unfortunately couldn't take her when they moved. She's slowly warmed to me and I happy cry a little inside on the odd occasion she decides to sit on my lap, haha. She's a little queen strutting around the place, breaking shit and making me clean up after her, but I wouldn't trade her for anything. The little turd.
Becca Jane Grey Links
FB: https://www.facebook.com/BeccaJaneGrey/
SC: https://soundcloud.com/becca_jane_grey
Insta: https://www.instagram.com/beccajanegrey/
Twitter: https://twitter.com/Becca_Jane_Grey
Dynamics Profile: https://dynamicsmusiccom.wordpress.com/becca-jane-grey/
Words by Sofi Mari