Dynamics Discussions: The Grime Violinist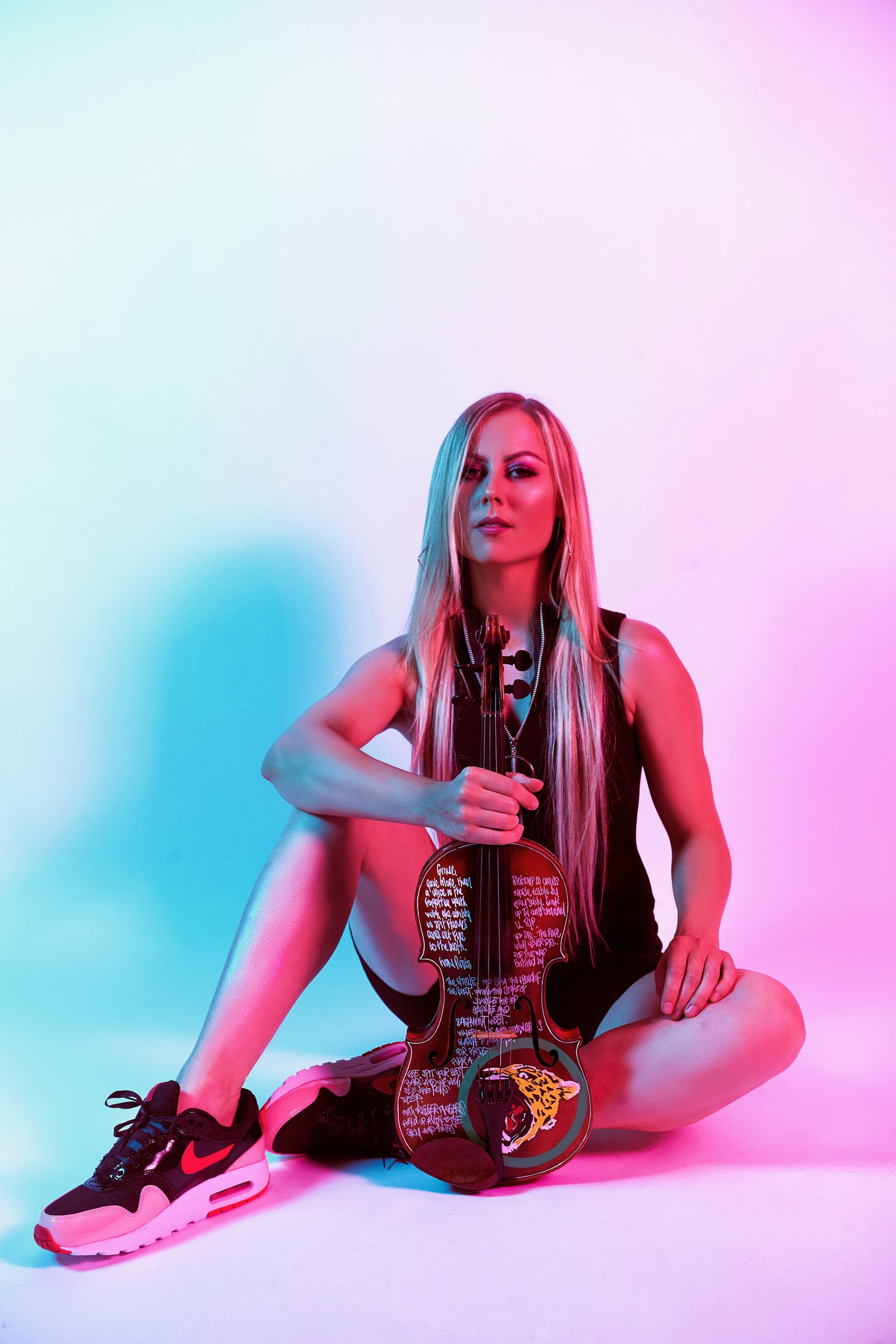 Artist and composer Tanya Cracknell aka The Grime Violinist has collaborated and performed live with some of the biggest names in grime, including Giggs, Mr Eazi, Lowkey, Fazer, Lady Lykes and Lioness. Dynamics catches up with TGV to talk about her classical roots, biggest musical influences, and long-established love of grime.
When did you start playing the violin, and when did you discover grime?
I started playing the violin aged seven in class lessons at school. I discovered grime when I started going to clubs in Watford aged 16, but only put the two together a few years ago.
What inspired you to merge the two?
Both violin and grime excite me; I love that I can play what I like over grime beats instead of reading classical music notation that someone else has written, often hundreds of years ago!
Who/what are your main musical influences?
Growing up I loved crossover violinist Miri-Ben Ari when she worked with Kanye. I'm inspired by rap tracks which sound orchestral and gospel music.
Where has your work as The Grime Violinist taken you?
Madly, combining violin and grime has taken me around the world! I've performed at festivals such as Glastonbury and Wireless, collaborated live with Giggs and Mr Eazi on Channel 4's Big Narstie Show, and for many amazing private events including a footballer's wedding in Italy.
Do you ever revisit your classical roots when composing music or performing?
Every day. I can't play the violin without referencing my training. The string crossing you hear on my EP, that's in the style of Vivaldi! The slides you hear on my covers, that's Piazzolla!
As an artist working in what's often perceived as a male-dominated scene, has gender ever come up as an issue or talking point?
I get asked that a lot, so it's a talking point but not an issue for me. I go into studios and do my thing regardless that I'm often the only female in the room. Being unique in what I do helps with that a lot I'm sure.
Grime has blown up across the world, a long way from its early-2000s, UK underground origins. What has it been like to witness its evolution as both an artist and lover of the music?
I love that its worldwide now! I listen to Russian or Japanese grime and it sounds just as mad as over here… I mean I don't know what they're saying but I like the vibe! And from a personal point of view it means that I can now perform worldwide maintaining grime as a focus.
Who, in your opinion, is the best grime MC of all time?
Such a hard question. But my first reaction was Ghetts so I'm going to stick with that. His delivery is perfection.
And what about a producer?
I'm always inspired to write string-lines to beats by The Fanatix who work across many genres. Obviously, Wiley needs crediting because he created the original sound of grime, plus Plastician and Dexplicit, who I had the pleasure of working with on my last EP 'Grime Violinist Instrumentals'. And my partner Nat Powers produces some of the heaviest beats you'll ever hear. Check out his latest release, Tell Me a Ting ft D Double E.
How has the pandemic affected you as an artist?
It's been a bit crazy. I usually perform up to 100 times per year, in 2020 I performed once. I've had to develop new skills to work more from home, learn more of the tech and focus on recording instead of live performance. Part of my identity has been taken away during this process and I can't wait to get back on stage.
What do you miss most about raving?
People! Sweaty people all jumping together without worrying about a pandemic.
Do you have any forthcoming projects in the pipeline?
I have a sample library out soon and I'm always working on new covers and collaborations – check my Instagram page @thegrimeviolinist for the latest.
Words: Francesca Gardner