Get To Know: NikNak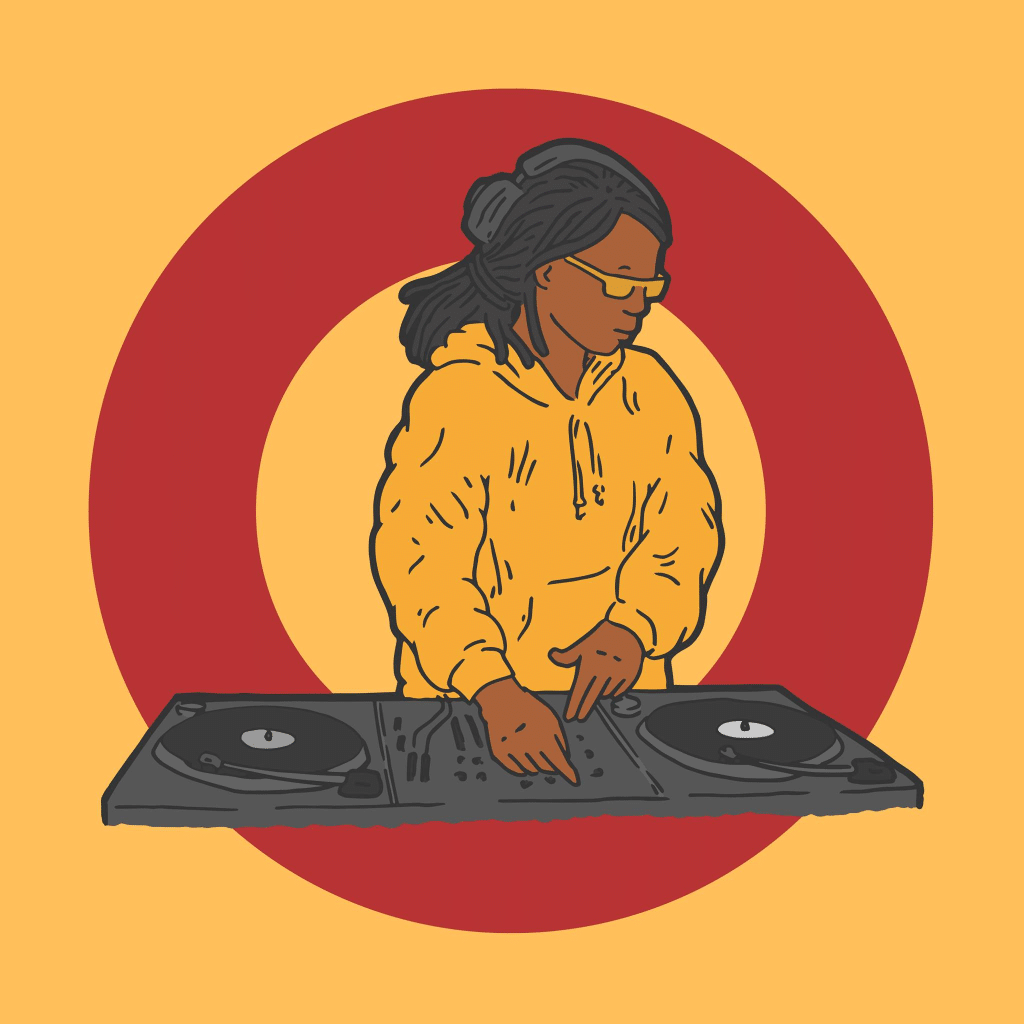 NikNak styles 'herself as 'Leeds' pint-sized turntablist and music creative' which I can only guess is an easier way of introducing herself than reeling off the long list of projects she's involved in. If she was being slightly less modest, she would tell you she's a DJ, turntablist, composer, producer, tutor, public speaker, sound engineer and radio presenter – in other words she's got this music game locked down.
She describes her sound as 'weird and wonderful' and her tune selection as 'eclectic.' But anyone lucky enough to have attended one of her Dub Sirens events or her legendary 140 set at the SubDub Meets Jungle Jam New Year's Special will know that Soundsystem culture is at the heart of everything she does.

As an artist who's hosted her own all female identifying events (when the world wasn't on fire) as well as workshops for womxn and gender minorities, she's someone Dynamics just HAD to pin down for a chat. And somehow, between putting the finishing touches to her new album and teaching people to spin tunes, she found the time to answer a few of our questions.
Hey! Thank you so much for taking some time to talk to us. It only seems right that one of our first interviews should be with someone who does so much for females in the scene. But let's start with a bit of an introduction for those who may be unfamiliar with you. Can you tell us a little bit about your musical journey and your influences?
I guess it stems from the Soundsystem culture growing up, seeing my mum's massive vinyl collection and being surrounded by loads of different people and styles of music - from Jamiroquai and Soul II Soul, to Dennis Brown and Toots & The Maytals, to Chemical Brothers, Groove Armada and Portishead… there's loads man. I was basically a sponge growing up. I made my very first beat in secondary school, around the same time when Grime was popping off everywhere.
And how have your tastes progressed as you've grown up?
They've come from a range of sources to be honest; my life experiences and the music that served as the soundtrack to events in it as well as my friends' own music and their recommendations. It all changes depending on my mood as well! I'm really responsive to these things.
The people that have mainly stuck with me are people like J-Dilla, Madlib and Burial - people who were making completely new versions of genres of music a lot of people were already fans of. I love how those guys play with samples in such iconic and distinct ways. I really got into them during college when I began studying Music Tech and it stayed with me during Uni. DJing wise, people like Jazzy Jeff, DJ Shadow, Cut Chemist and Shiva Feshareki really stood out to me - mainly because of my studies but also through pals showing me their music and introducing me to new worlds. I very much still maintain that sponge-like vibe when learning about new music, and I'm constantly inspired by new artists.
More recently, I'd add people like Moses Sumney, Mala, SEED Ensemble, Khruangbin, Kaytranada and Yves Tumour. I guess as I dove more into my university studies, the more I was exposed to very experimental music whilst still holding onto those childhood and adolescent influences. That level of fearlessness has stayed with me thankfully.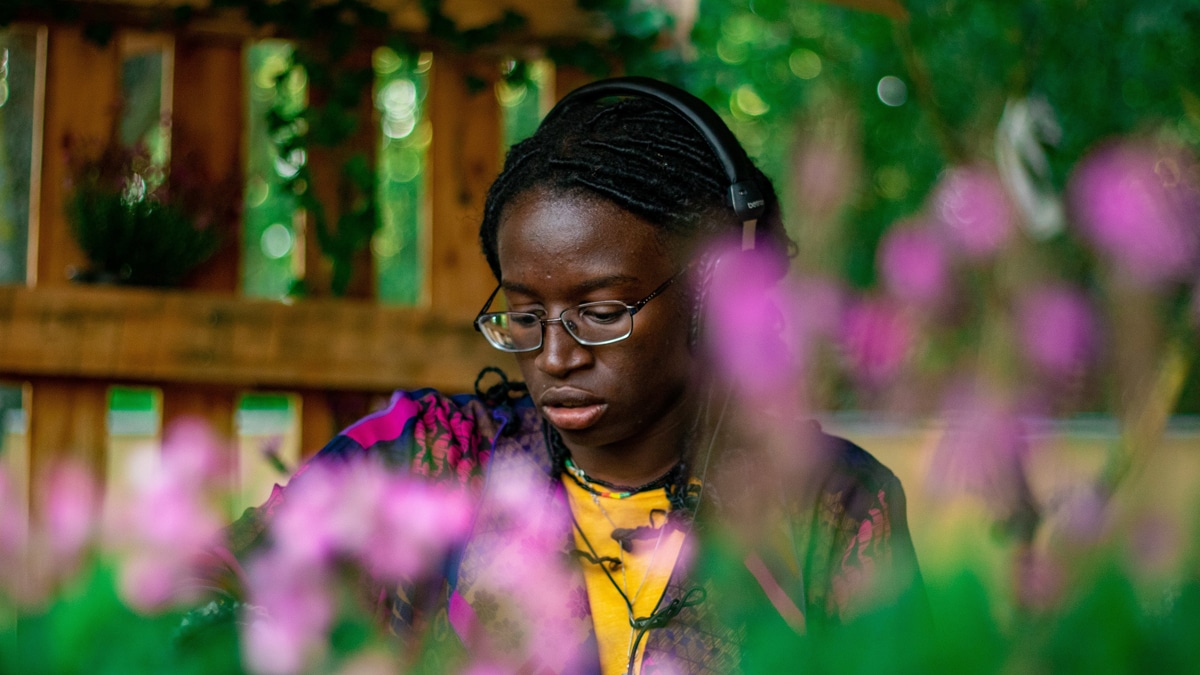 I think that's one of the things that stands out about your 140 sets. You like to throw in a lot of different elements which makes them sound really fresh and different. And I have a lot of respect for how you can mix so many different genres. With so many influences and styles, what can we expect from your new album? And can you tell us a bit about the production process behind it?
Yeah, so my debut album is called "Bashi" and it's out in November. It took me a while to get to this moment. I've had a fascination with ambient and textural music for a long while, particularly through Uni, and would experiment with the relationship between turntablism and surround sound. I'd done some residencies abroad in Crete and Portugal, recorded sounds there and then repurposed them in my coursework via turntablism performances. But I always wanted to do more with them and never really knew what exactly. A goal of mine was to release music but I never really knew what kind or how since I used to make a whole bunch of stuff.
In 2017, I'd done a residency with Brighter Sound where myself and 15 other female musicians worked together for a week whilst being supervised by Shiva Feshareki who is an amazing artist and someone who I see as a mentor. A few friends had linked me to this opportunity and I snapped it right up, especially when up until that point, I hadn't really seen or known other turntablists who were also women of colour. I'd done some other performances using these sounds in non-stereotypical places and events but figured they were one offs, or more suited for Uni coursework.

Anyway, fast forward to me finding out about an initiative in Leeds called Launchpad last year. They helped me perform material outside of where I normally would which led to me performing at Leeds International Festival where I supported Melanie Ó Dubhshláine. I used the sounds I recorded in Turkey in 2019 and, after a few meetings with Launchpad, finally decided to use the set I recorded for the festival and create an album's worth of material with it...and here we are! There was some post-production behind the album, then I mastered it and finally said "I AM DONE", and walked away from my laptop and fist bumped the air. To have material out for the world to listen to is a new level of vulnerability I hadn't experienced before in such a serious way... and I love it!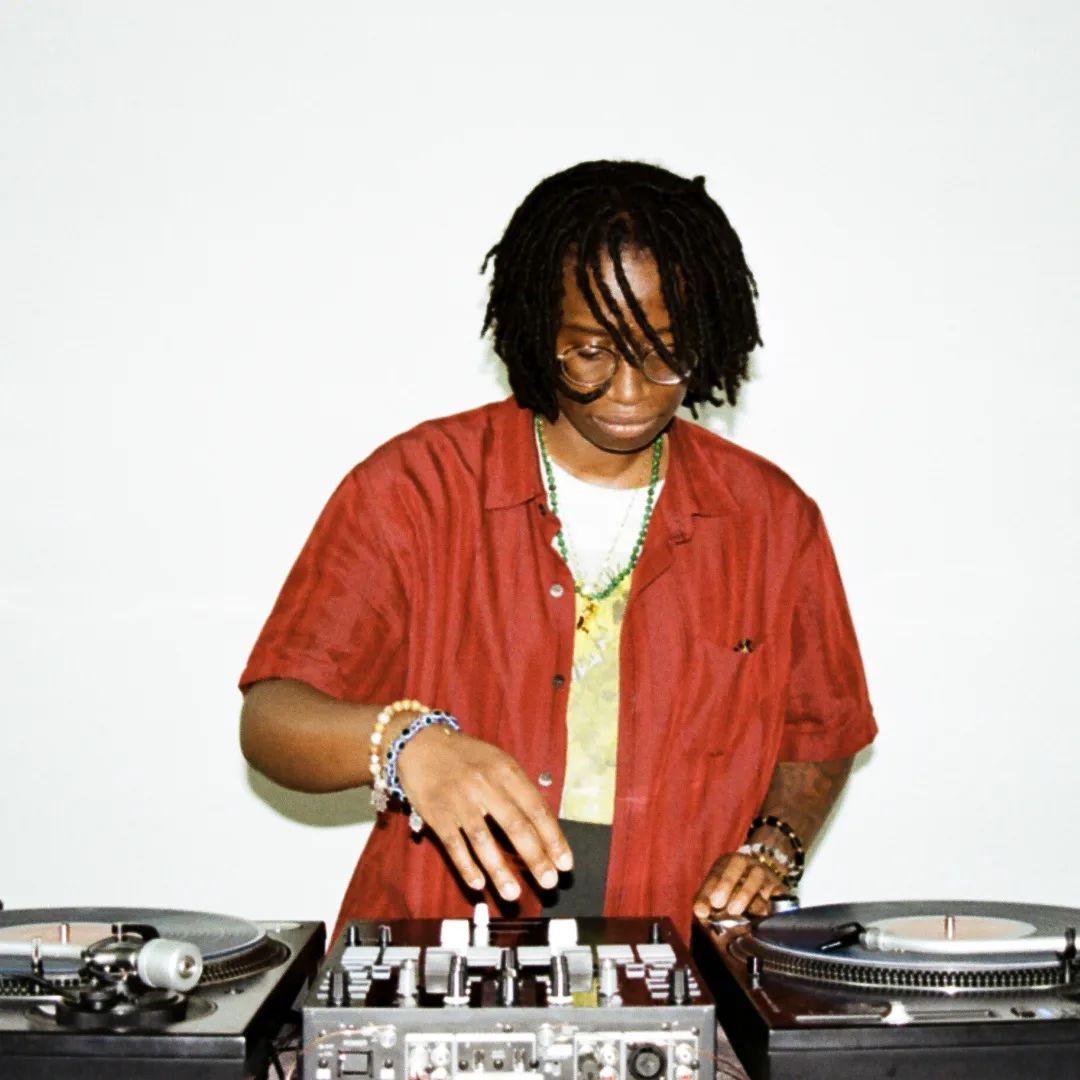 And I bet you're super excited! It sounds like it's going to very different and very unique. And it's so cool to know that the project was born out of an all-female environment. You've started to do a lot to champion women in music yourself with your workshops. Can you tell us a little bit more about your Slipmat Sessions for womxn and gender minorities?
So, I've been a part of a few DJ workshops for non-male people over the years in Leeds through collectives like Cinnamon, Girl Gang, Slutdrop and Equaliser. The need for these workshops to happen on a regular basis is something I've noticed as it allows the participants time to really get to grips with the equipment, build their confidence, and trust in the music they're wanting to play. Not only that, but a lot of DJ workshops in general tend to focus on the technical aspects of the craft. Don't get me wrong, they're obviously important but something that gets left out often is the curatorial and creative aspects. Happy accidents are ace and are part of the fun when it comes to creating a set and telling stories within the performance. More often than not, students have been so focused on getting things right technically that they forget to relax and just have fun with this new way of self-expression. I hope this project can build on these equally important aspects and grow along with the students' confidence and abilities.

Doing the workshops during a pandemic as well has been interesting but we've managed it really well - shout out to Hyde Park Book Club for their amazing support!
And in terms of the female focused side of it, you've clearly noticed that women need better representation in the scene. But do you think things are improving for women in bass music? What ways do you think things still need to progress?
I feel like it is in some ways and it isn't in others. There is still a lot of bullshit sexism in the industry no matter where you look or what genre you focus on but at the same time, there's loads of non-male people and allies out there speaking up against the assholes. People like Sicaria Sound, LUCY, Cassie Kinoshi and Sherelle are out there smashing it and it makes me really happy to see. The more of us out there challenging outdated stereotypes and negative nay-sayers, the better.

There needs to be way more visibility around the country and not just in London - cross pollination of events (when they start up again, fingers crossed), workshops, radio show and guest mixes all needs to happen. Also, I really feel like we need to drop the sentence "female-only-lineup" and ones of a similar nature. I feel like that sort of traps us into being some kind of novelty, thus making people think we aren't taking our careers as seriously as those with penis'. You'll never see an event that says "PENIS ONLY LINEUP" so why should we put that on our events. Food for thought...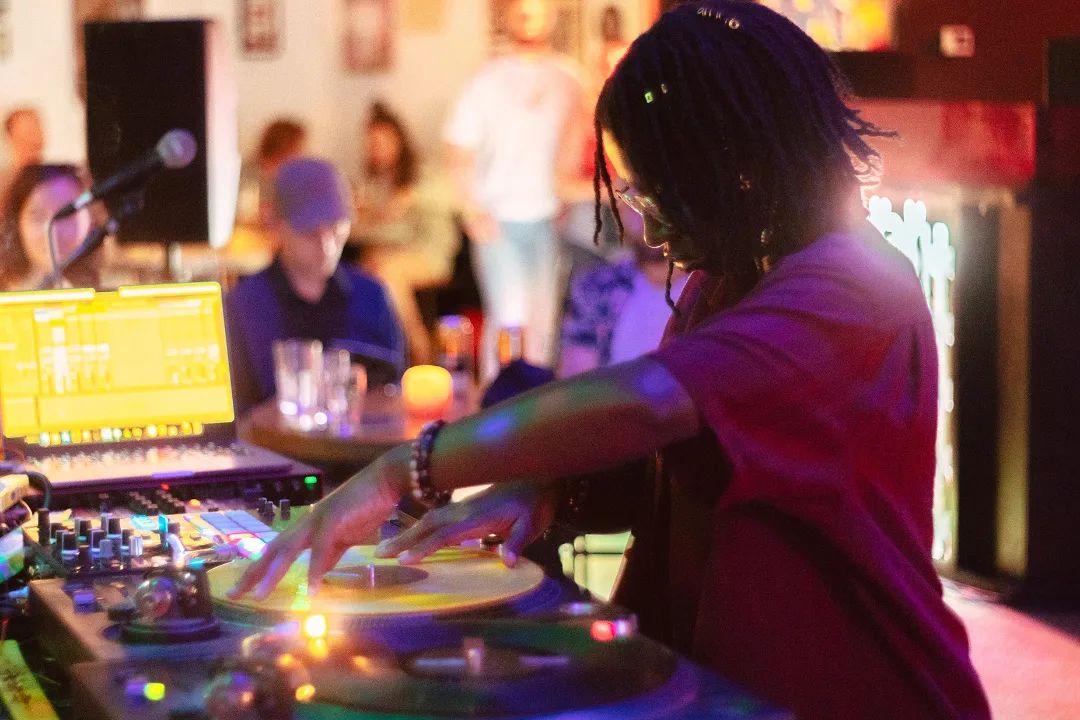 Wow yeah. I'd not really thought about it but your Dub Sirens lineups don't actually specify that they're all-female but there's an implication with the name. That's a really good point. Do you have any other advice for women trying to get into the industry?
No matter what role you want to play in the industry, the fact that you're here is dope. Keep going. Enjoy your time, follow your gut and be fearless in your choices. Everything's a learning curve. Sleep and rest are your best friends, be open to learning from and collaborating with people, and speak up as much as possible.
And finally, who else should we be listening to at the moment?
Ahhh there's so many people! In terms of collectives up north you've got Slutdrop, GirlGang, Equaliser, Stretchy Dance Supply, Not Exotic, Sable Radio and Sunday Practise.
And I've got to give notable mentions to Jameela, Loepa, Kessie, Khadijah Ibrahiim, Dub Athlete, Ila Brugel TC and The Groove Family, TACAT, Michelle, Plug Keisha, Melz, Kelechnekoff, The Free Black Uni, Algernon Cornelius, Kei Maye, Afro Leads, Peachy UK, Ayyden DJ, Sicaria Sounds, Girls I Rate, UK Black history, The Grapevine TV and Shiva Feshareki… there's loads of people!
The short answer would be to feel free to dive through the people I follow on Instagram and see who takes your pick.
Words by Emma Rochford
Follow NikNak here and @Niknakdjmusic
Listen to some of NikNaks's 140 and DnB mixes here: