The First of Its Kind- The XX EP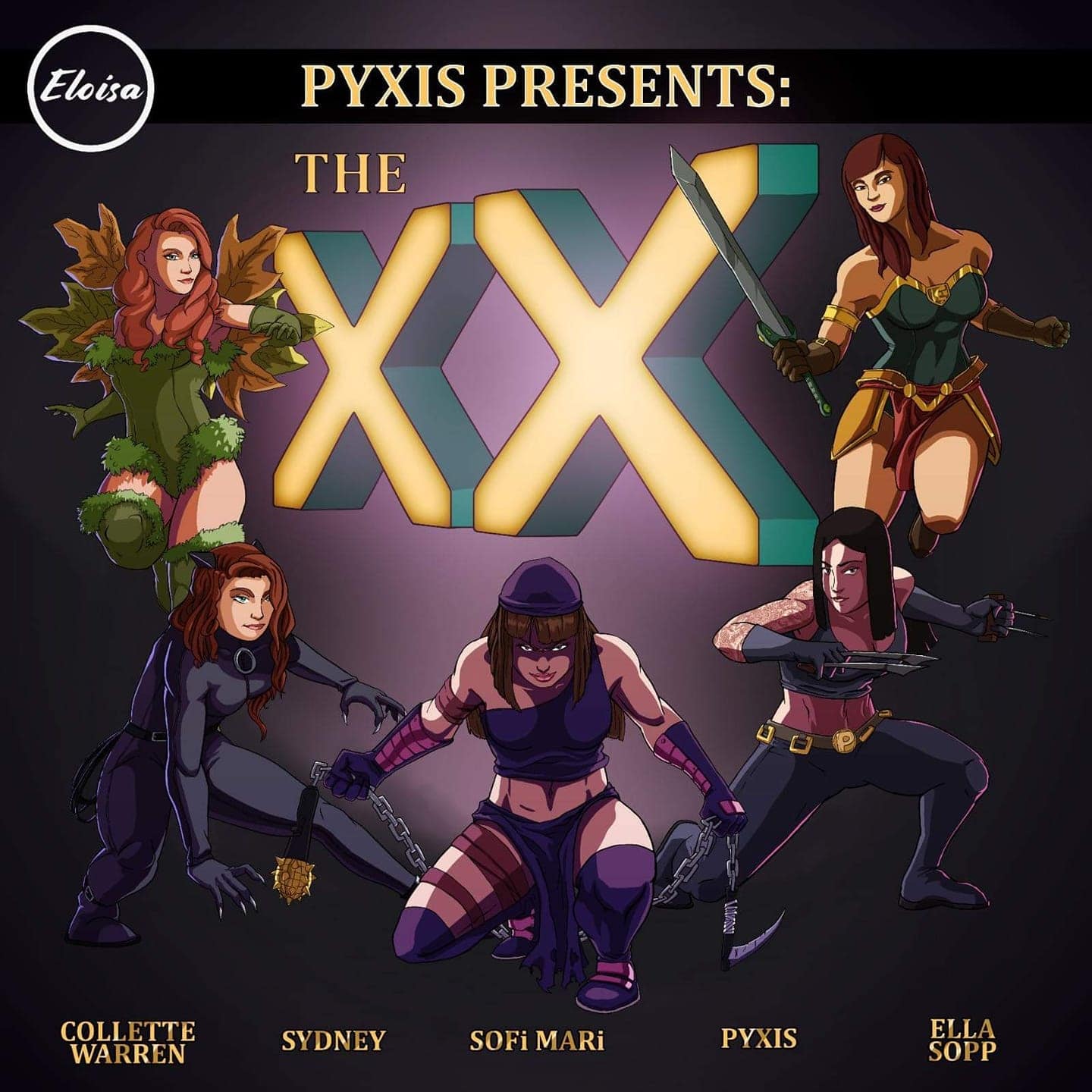 Scientifically speaking, the title 'The XX' should be a dead giveaway that the EP itself is chock full of talented womxn. But let's be real here, most people won't catch that chromosome reference will they? With that in mind, here's the more in depth lowdown on the unique Eloisa Records release.
Rising star and music publishing queen 'Pyxis' is the production mastermind behind the 4 track album. She's a hardworking mum based in the UK that also co-runs publishing company S2K Music for some of the biggest names in drum and bass. On top of that she runs a mental health initiative known as 'Beats in Mind: Headsbass' while simultaneously putting in the hard work of enhancing her dj and production skills through releases and guest mixes. Her first release was an EP on Goldfat Recordings back in December 2019 and she's been nonstop ever since. If any ladies out there need inspiration, this woman's work and dedication should be all you need to get you going!
What started out as a way to practice working with vocals turned into a project bigger than any of the womxn involved could've imagined. Drum and bass vocalists Collette Warren and Sofi Mari sent Pyxis vocal packs of song ideas they'd previously recorded, but had yet to use. Pyxis then worked her magic creating two tunes that could likely be released at some point. Sofi Mari suggested pitching the two tunes to Chris Inperspective who was getting ready to launch his new Eloisa record label. Considering Pyxis' current journey into establishing herself as a prominent name in the d&b game, Sofi Mari felt Eloisa would make a good home for the tracks because of the label's ethos: " ...Aiming to take a fresh approach to the new age of d&b..." As well as being: "On a mission to surpass barriers within the d&b scene." And surpass those barriers they did by releasing the first womxn's only written and produced EP!
Of course we have to be thankful for gentlemen like Chris Inperspective for seeing the potential of the tunes and the ladies involved. He got in touch with Pyxis' after listening to the demos sent, asking for two more tunes to be submitted for a full 4 track EP. Pyxis had two more instrumental tracks ready, but decided to get more vocalists involved, and that's where the lush talents of Ella Sopp and Sydney come into play. Both singers got straight to work, inspired by Pyxis' handiwork, and had their parts due within a week of having the tracks sent to them! Mind you, this process of getting the 4 tunes together and properly placed took about a year to get sorted, but that was merely due to waiting for the right place and time. With 2020 being such a challenging year for the world as we know it, projects like this are a welcome breath of fresh air.
Each of the ladies involved have been on quite the musical journey themselves over the course of 2020. Collette Warren has had a slew of releases on labels like Intrigue Music, RuffneckTing, and Fokuz while also hosting the Intrigue weekly live stream on Fridays. She's also known as one of the Junglist Movement clothing representatives as well as a rep for Urban Creative Clothing; having recently posted a video about her d&b journey and a couple acoustic covers of her work for the latter. Sofi Mari has spent the second half of 2020 releasing a number of tunes on Inperspective records, Liquid V and volume 2 of the Headsbass album series. She has an EP forthcoming on Fokuz recordings where she's teamed up with her good friend and live drummer/producer Septabeat as well as worked with Jumping Jack Frost on their 'Liquid Lounge' mix series. Ella Sopp has had her powerhouse vocals contribute to both parts 1 and 2 of Philth's 2 part LP 'Moments In Time', Shodan and Cosmology's "Real Love" VIP MIX, and has a forthcoming tune on Liquid V called "All I Need" by Simplification on his "Sure Shot" EP. There's more that she hasn't been allowed to announce as of yet so be sure to follow her to keep up to date! Sydney has been featured on 'Pilot' with Bert H., "All Yours" by Tall Order (with Cyantific on remix duties) and "Reflections" by Primitive Instinct (I LOVE this tune she's done!). Sydney has also hosted a live liquid d&b stream on Twitch, alongside her brother Tones, called the Sunday Sequence.
With support from some of the top ladies in d&b history including: MC Tali and [EQ50 Representatives] Flight, Mantra, Sweetpea to worldwide support from the likes of Urbandawn, Random Movement and Dub Elements, there's no denying how special 'The XX' EP truly is. Pyxis aims to bring us 'The XX Returns' in the future with a new wave of female vocalists to keep the movement going. She wants there to be a huge collective, just like the one that was created through her Headsbass: Beats in Mind community. Her emphasis on unity through commUNITY means the world to her. She believes it's the kind of mentality that can change the world, so she's here for it and ready to make those moves!
Be sure to follow each of the ladies involved to stay up to date with their musical journeys and check out Eloisa Records 'The XX' EP available now on all digital platforms.
Words by Sofi Mari